For your little child, birthday will always be something thrilling and fun filled. The thought of a party itself will make a little child excited. This is why; you must try to make it as memorable and unique as possible. After all birthdays are occasions that come once a year and should be enjoyed to the fullest.
Personalised birthday invitations do come with a very special touch. Along with little ones parents will also consider as something that's quite different and special. They do come with a different touch and make the occasion unforgettable for everyone around. These kinds of kids' invitation cards allow you to set a few rules, set reminders about the time and the date on the cards regarding the party. Since it's a kid's card, you can add in something cool and experiment with more fascinating options.
One of the other advantages that come along with personalised birthday invitations for kids is that through the card you can inform all the guests about of your child's party. For example if the theme of the party is Disney characters, then you can make the card in the form of Disney characters or place little characters on top of the card itself. While if the theme is about zoo animals, you can also paste pictures of different animals or again cut the card in the shape of animals. You can apply a wide array of ideas and with more additions the more excitement grows.
These kinds of unique cards make every child feel extremely special as they would also have their names printed on the card and many children would preserve it even after the party is over, for a time. It also provides the guests with a memento of the party and this also adds a special touch, making every guest feel welcomed and unique.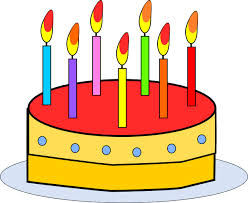 Getting these special cards is not a tough call these days as there are several local printers who make these kinds of invitation cards. In fact if you also d not wish to call for any printing company then you can simply make them in your computers itself. All you would require are fonts, colors, few cardstock papers and well the template of your card, and there you go! But again you can only make it if you have a lot of time in hand and if you wish to proceed with different kinds of options.
Well, there is another option that you can go wit which is affordable and easy for making invitation cards and that is online. There are several invitation cards that are easily accessible online, and you can simply select the one which you feel is perfect for your child's birthday.