So the mercury is rising and going out of the house feels like torture, especially during the day? Welcome summer! It becomes very difficult to keep up with fashion trends, especially when the scorching rays of the sun are melting you down. What does one do in such a scenario? The answer is to dress smart. Wearing the right kind of clothes can keep the heat at bay and at the same time can make you look like a million bucks, a few styling tips can go a long way, to keep you fresh and beaming even during hot afternoons.
Make use of quality fabrics and invest in spring garments
Cotton is a savior as it absorbs sweat and keeps one from stinking. Also, it feels really comfortable around the skin and is pretty durable. If you are planning to go shopping in order to beat the heat, make sure to pick up a lot of cotton clothes ranging from shirts, T-shirts, shorts, summer dress, jumpsuits, capris, palazzos etc. The fabric will ensure that you move around comfortably while facing the heat. Those who think cotton is expensive need to think again, even though it is slightly high-priced as compared to synthetic fibers, it is quite durable and survives the test of time without fading out, plus the comfort provides with is absolutely priceless. Lines and chiffon are also popularly used; Lycra is also coming up to be a great fabric when the temperature gets warmer. Linen shirts and tops look very smart while chiffon looks nice and flowing. Lycra too is quite fitted and comfortable and can be paired with other natural fabrics for a nice look.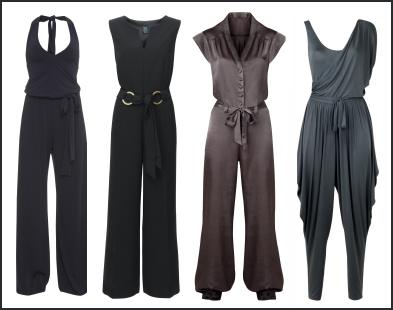 Hair styles
A lot of people have a problem with hairdos and hairstyles especially in humid areas. The humidity makes the hair frizzy therefore making it difficult to manage. Those who wish to experiment can go for a rebounding or smoothening treatment for the hair; it will make your tresses sleek and shiny for around a year. You can play around with buns and braids to keep the hair away from the face. If you like to wear your hair open then opt for a nice haircut; go for a nice bob, or feather cut to give some shape and volume to the mane. Make use of clips and pins while styling so that everything stays in place for a long time. In case you straighten your locks, do not forget to apply a heat protection spray prior to the process. A simple summer style would be jumpsuits paired with a topknot. It looks effortless classy and chic.
Keep the makeup minimal
The barely there makeup is very in these days, so keep to neutral and nude shades. So not apply a number of products, try a single cream or foundation which suits your skin and add some drama by applying a thick coat of mascara and eyeliner.
Accessorise
Accessorise well as it will amp up the glamour quotient. The fact that you can always do away with them whenever uncomfortable is an added advantage. Spend on some junk jewelry, statement watches to create an overall complete look.