So, your friend has been gifted with a baby girl and you are invited to celebrate her birth. But are you are a little confused about the gift selection of your friend's daughter? We are here to simplify your problem and provide you with some of the cool gift ideas for a baby girl.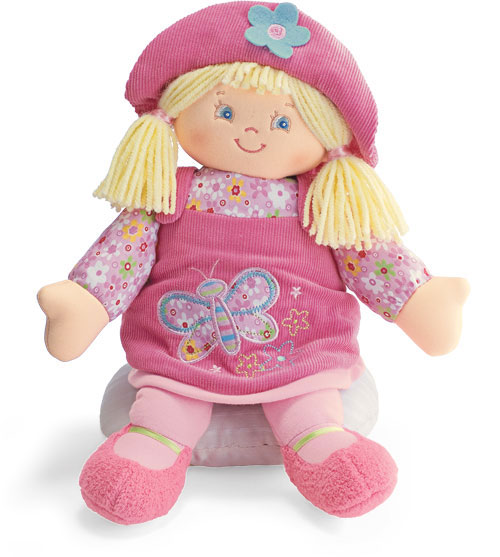 Let's have a look at the tips below and tell us how much we could help you with the information:
1. Soft toys: Baby soft toys are gender neutral since kids love the colorful soft toys, like teddy bears, monkey soft toys, knitted rabbits, dropping soft dinosaurs, soft chubby rabbits, pony musical soft toys, the bashful cows, bashful bunnies and the hippo rings. There will be many other options in the online stores for you to select the most suitable one for the baby girl. Choose the gift as per your taste and check as per the price range and your search will be easier.
2. Bracelets for the baby girls: Baby girls can be blessed with earth bracelets or those traditional christening bracelets. So, like the baby soft toys, these bracelets are nice gifts too. If you feel too idle or remain busy in your official works, you can enjoy the online delivery of these earth bracelets. You can personalize them by making the bracelets engraved with the name of the baby girl, if you wish.
3. Soft wall friends: These are the best cuddling gifts ever. Purchase the hippo wall rings, knitted rabbits, soft giraffe wall friends or the elephant wall rings are the trendiest and most suitable gift selection for baby girls. They can cuddle these gifts, use as a pillow, and easily play with them.
4. Onesie sets: 'I am a Girl', 'Cute Girlie' or any other cute message, written on the small sets of onesie t-shirts for the baby girls make them look more beautiful. Choose the red ones or simple baby pink tees for the little princess. Materials and prices will vary from one another. But we suggest you to go for the cotton tees since it will make the baby feel comfortable. You can choose the Christmas special Santa Clause tees too. Let the baby celebrate the festival with you. The sets of baby hair bands are most suitable with such an onesie set.
5. Spoon sets: The personalized baby spoon sets with different colored ends will make an awesome gift for the baby girl. Add the cute baby bowls and baby burp clothes to complete the set. This will really make a cool and useful gift as the mom can make use of the products as and when she will need them.